As your local water utility provider, we strive to keep you continually updated on all matters related to your water service. Subscribe to our website and receive News delivered to your email inbox.
Magna Water District is hiring an Office Clerical/Accounts Receivable position in our Front Office - For more information please visit our website at
View and/or download the water and sewer rate study by clicking the link below.
LINK-> Magna Water District - Water & Sewer Rate Study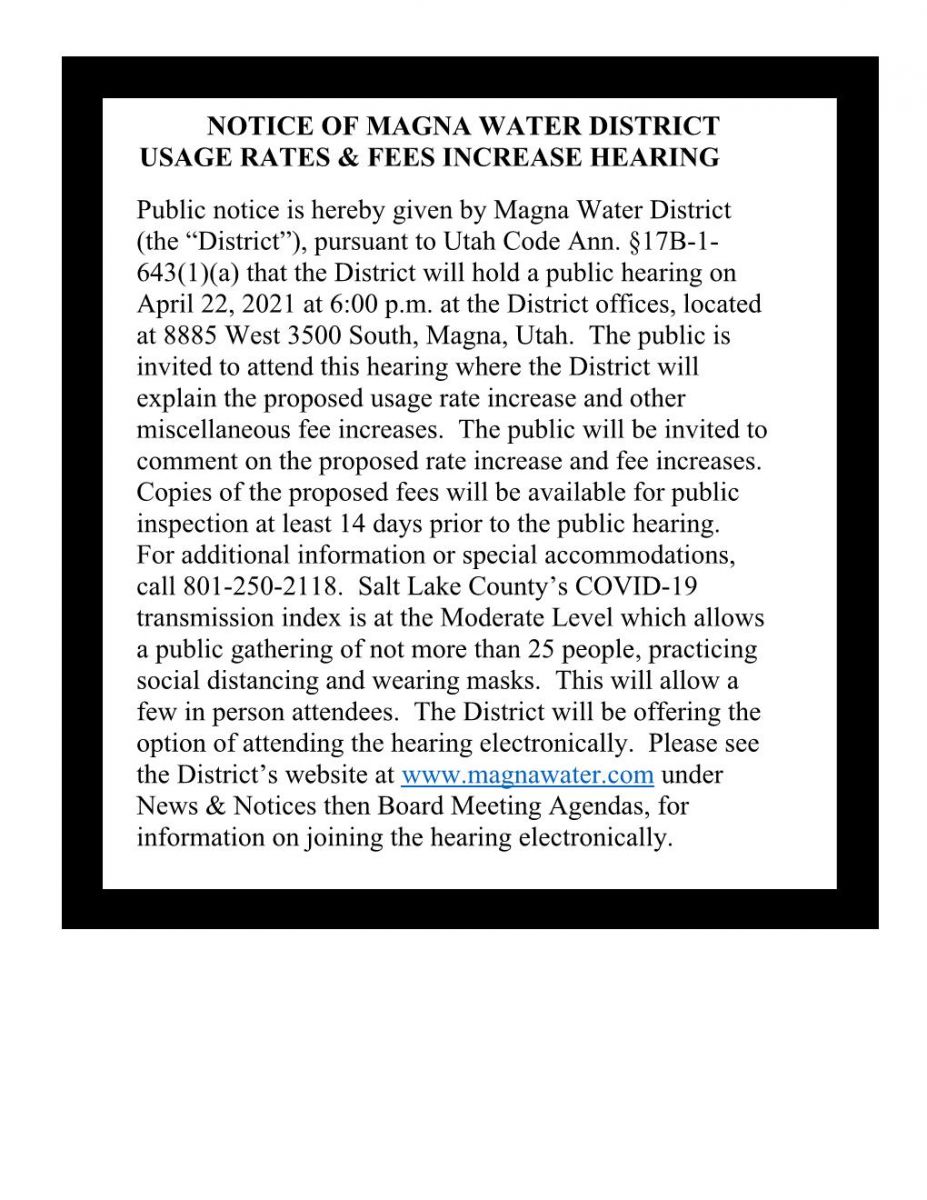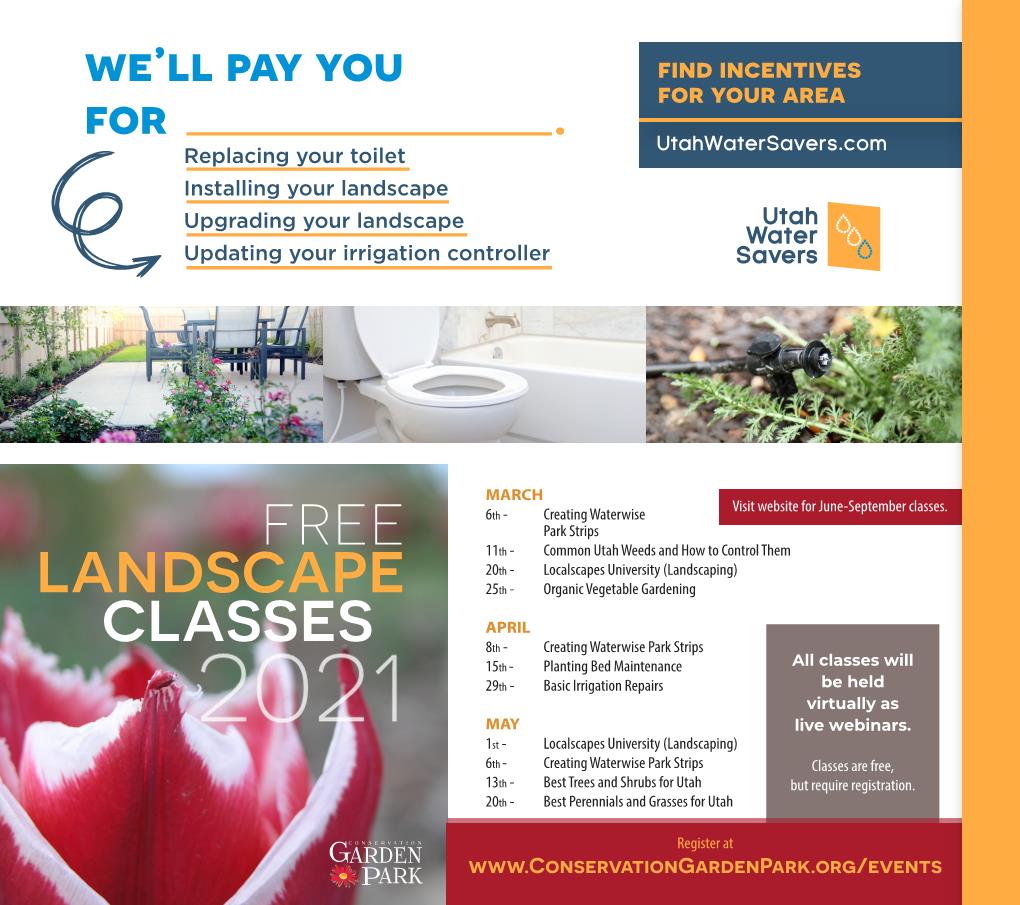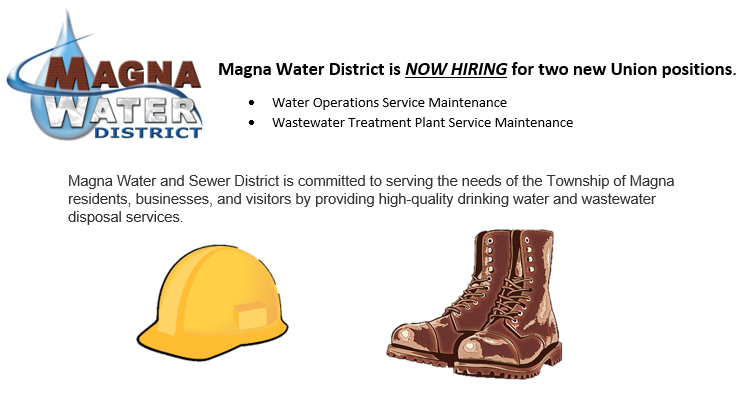 Please visit our webpage at https://www.magnawater.com/ or click the following link for additional information on employment opportunities with the District
Notice is hereby given that the Board of Trustees of Magna Water District (the "District") shall meet in a rescheduled regular session on Thursday, January 21, 2021, at 10:00 am, originally...
NOTICE OF PUBLIC HEARING MAGNA WATER DISTRICT
Regarding Amended Impact Fee Facilities Plans and Amended Impact Fee Enactments
Public notice is hereby given by Magna Water District...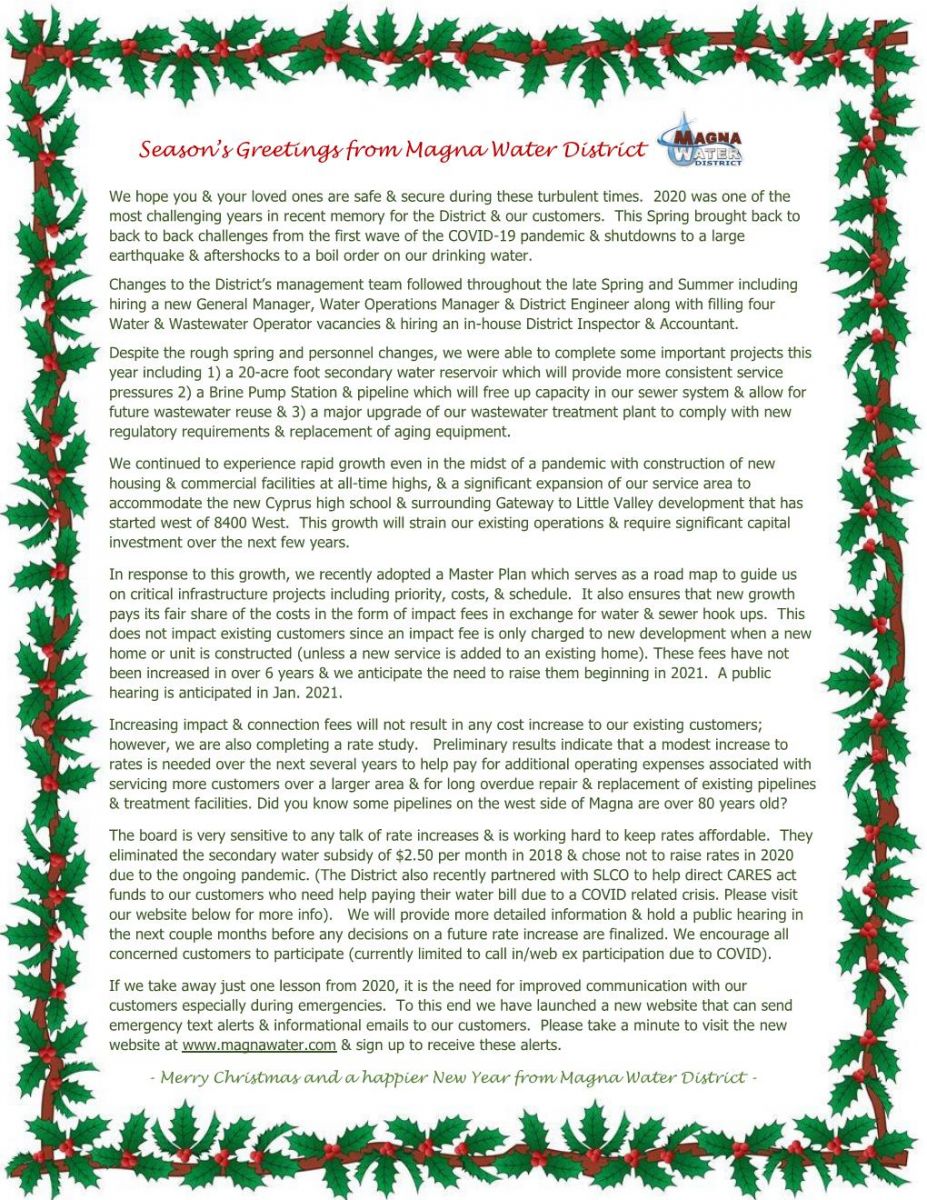 Basic CARES Eligibility:
Must be a resident of Salt Lake County
Must have experienced a COVID-related crisis
Must have an active account with a water vendor
Contact information for...